Changes To REIQ Contracts
Ben Olsen
New Changes To REIQ Contract Terms
Maybe you are buying or selling a house this year; maybe you are an agent or conveyancer. In any case, it is important to note that as of 20 January 2022, several changes have been made to the standard Contract for Houses and Residential Land (new 17th ed) and the Contract for Residential Lots in a Community Titles Scheme new 13th ed).
The changes released by the Queensland Law Society and Real Estate Institute of Queensland will have several consequences for both Buyers and Sellers.
Smoke Alarms – if compliant smoke alarms are not installed Sellers's face paying to the Buyer at settlement (in the form of an adjustment) 0.15% of the contract price as compensation.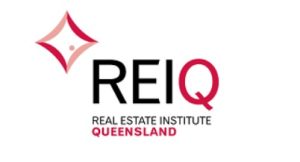 Increased Disclosure – the onus on Seller's to disclose information to the Buyer has increased to include correspondence that may lead to a Council show cause or enforcement notice, services that run through the property (i.e. unregistered easements) and notices to do work.
Notable examples include the provision of a Pool Safety Certificate or a Notice of No Pool Safety Certificate in its absence, and notices and correspondence with local authorities that may impact the property. If these are not provided, the Buyer may be able to terminate the contract.
A Seller needs to better understand their property and any encumbrances (even if they are not aware). Our recommendation here is if unsure make enquiries with the authorities before proceeding to sign a contract, including seeking legal advice.
Deposit – Buyers get some reprieve with a new direct debit grace period for payment of their deposit. However, they must show evidence that they have made the payment on the due date, and the Seller may require it to be deposited within 2 business days.
Settlement Extensions – the most significant change introduces the right for either party to unilaterally extend the Settlement Date by up to 5 business days from the Scheduled Settlement Date.
Whilst this change may be of practical assistance to parties that find they are not ready to complete settlement, due to no fault of their own (i.e. bank not ready), the risk is it may unfortunately result in Buyers, Sellers or other interested parties to the transaction not complying with their contractual obligations in a timely manner, to the detriment of other parties to the transaction.
The best advice to avoid this situation is ensuring you are well prepared for settlement. This includes giving your mortgagee (incoming or outgoing) all necessary documentation well in advance, returning relevant documentation to your solicitor or conveyancer, and liaising with any other party relevant to the transaction.
Please note this is general advice only and valid as at 21 January 2022.
If you would like assistance with buying or selling or have any questions regarding Queensland conveyancing please contact Olsen Lawyers on (07) 3846 5288 or click here or contact us on the form below today!
---