Electronic Signatures in Queensland
Ben Olsen
Can Statutory Declarations And Affidavits Be Signed Electronically In Queensland?
Amazingly there were a few good things to come out of the COVID-19 Pandemic, one of these was that new laws were passed which came into effect on 30 April 2022 allowing for both statutory declarations and affidavits in Queensland to be signed electronically which relates to electronic signatures in Queensland.
These documents can now be witnessed over audio visual (AV) link by special witnesses or prescribed persons. A 'special witness' includes:
an Australian legal practitioner;
a government legal officer who is an Australian lawyer, provided the documents are in the course of government work;
a justice or commissioner for declarations approved by the Director-General of DJAG;
a justice or commissioner for declarations employed by a law practice that prepared the document;
a notary public; and/or
a justice or commissioner for declarations employed by the Public Trustee, if the Public Trustee prepared the document.
Electronic signatures can also be used provided an "accepted method" is followed, namely it: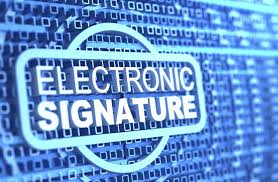 (a) identifies the signatory and the signatory's intention in relation to the contents of the document, and
(b) is either:
a. as reliable as appropriate for the purpose for which the document is signed, having regard to all the circumstances, including any relevant agreement, or
b. proven in fact to have fulfilled the functions described in (a), by itself or together with further evidence.
The above changes reflect real progress in technology in line with an ever-increasing remote workforce and public expectations.
There are of course some exceptions to the above rules. It is always recommended you contact Olsen Lawyers on 07 3846 5288 or click here or another lawyer prior to signing any important documents.
Please Use The Form Below